CLEAN CITY the DC Way!
Tyler Elementary School
OUR INITIATIVE AND VISION
We are passionate to extend our contribution to the surrounding environment consisting of the communities in which our young soccer players and their families reside in. We are grateful to our parents and young soccer players for choosing DC Way and most importantly, trusting in us. In expression of our gratitude, we are starting a two year environmental project to improve the environment in which our exemplary soccer players live in and improve their environmental quality of life.
Our Goal
DC Way wants to grow with the community and with the children in the community. At the same time, in order to thank the parents for their selection and trust, through this environmental initiative, we hope that the cleanliness of the streets surrounding our primary camp location will be improved, that a clean community will be present, and that a good environment for children to grow in is maintained. DC Way is not only a child's partner in developing soccer and cognitive skills, but also a proud supporter of a child's healthy growth and happiness.
Project Details
Upcoming Partnership with the Mayor's Office of the Clean City DC
DC Way is in the process of adopting four blocks in the DC Capitol Hill area surrounding Tyler Elementary School, one of our primary locations for running one day soccer camps and summer soccer camps.
We have selected four blocks that are adjacent to each other for easiness of cleaning.
For the next 2 years, we will be responsible for cleaning all four blocks on a quarterly basis.
Click below for more information about the DC Green initiative.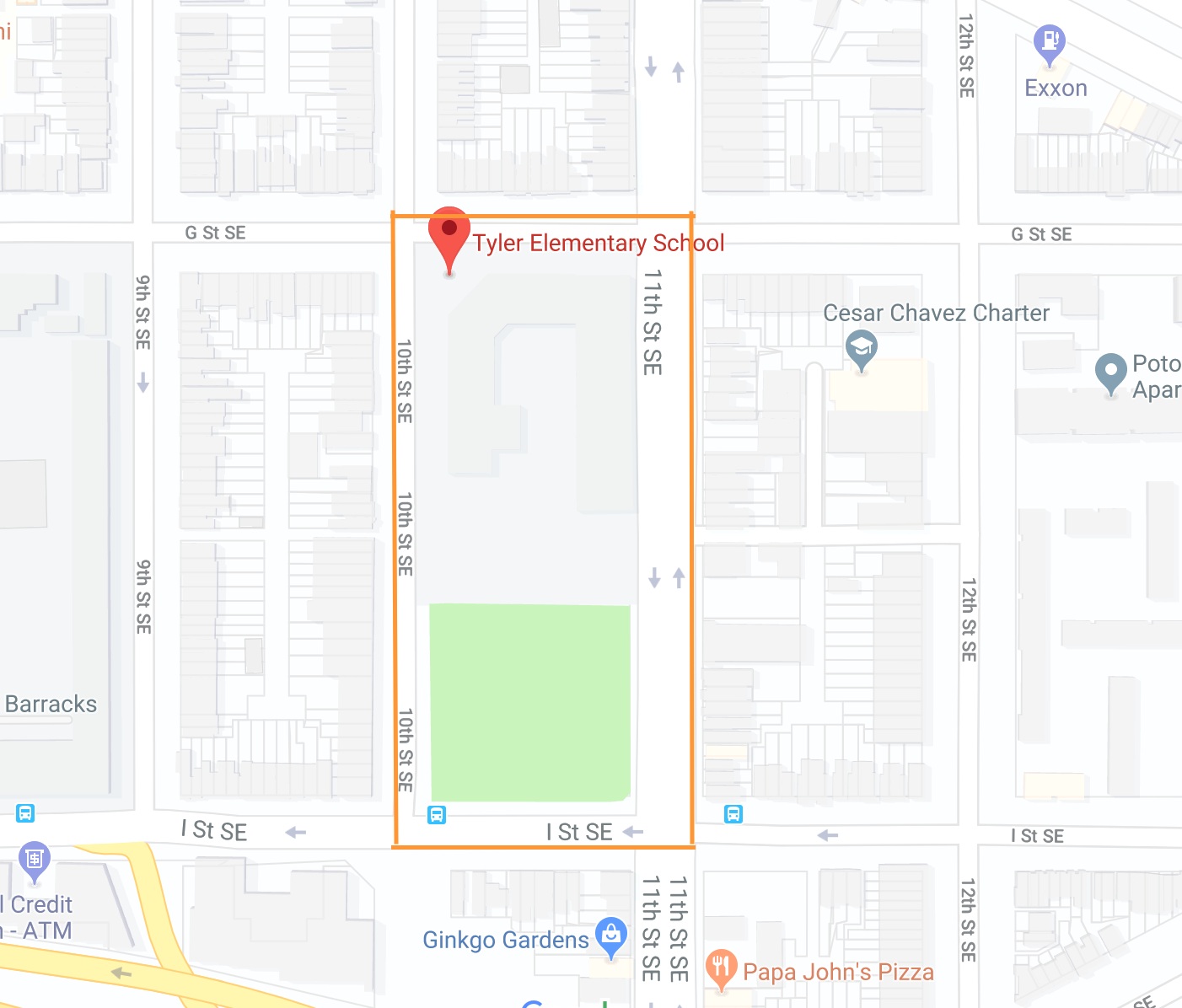 DC Way is adopting the following four blocks surrounding Tyler Elementary School:
1. 1000 block of G St SE
2. 1000 block of I St SE
3. 700 block of 10th St SE
4. 700 block of 11th St SE
Starting Meeting Location will be at the address below:
1st Quarter Community Clean Up Tentative Schedule
check back soon for the dates and times…
We are always happy to hear about your time and any feedback you may have for our next community clean up event! Please reach out to any of our DC Way leaders and express your wonderful thoughts to us.